To Our Unitholders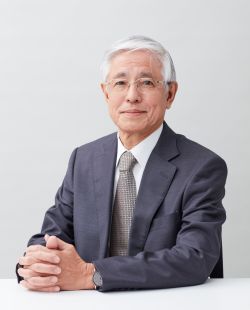 Hiroshi Asai
Executive Director
With your support, Mitsui Fudosan Logistics Park Inc. ("MFLP-REIT") was listed on the Tokyo Stock Exchange Real Estate Investment Trust Market on August 2, 2016.

With Mitsui Fudosan Co., Ltd. ("Mitsui Fudosan") as a sponsor, MFLP-REIT invests primarily in logistics facilities.

The leasing market for logistics facilities has maintained stable rental revenue and low vacancies on the back of a robust supply-demand balance in recent years. The demand is expected to continue rising, mainly in leading-edge logistics facilities due to the expansion of 3PL providers and the e-commerce market. The funding environment has also remained favorable due to the current monetary easing policy.

In this environment, MFLP-REIT has formed a strategic partnership in the logistics facilities business with Mitsui Fudosan and has established a strong pipeline support system in which MFLP-REIT has a right of first look and preferential negotiation. Further, MFLP-REIT aims for our growth and continuous improvement for unitholder value through leveraging Mitsui Fudosan's high level of comprehensive strength in the logistics facilities business including know-how in leasing based on its client network developed in its office buildings and retail facilities businesses, as well as in property management/operation.

We are grateful for the continued support and guidance of you.